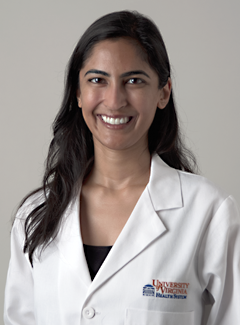 Afshan A Ornan, MD
Practice Area: Radiology & Medical Imaging
Department:
Radiology and Medical Imaging
Division: Body Imaging
Title: Assistant Professor
ABMS Certification: Diagnostic Radiology
Contact Information
P.O. Box 800170
Charlottesville, VA 22908-0170
Phone:
434.982.6018
Biography
Dr. Ornan joined the Division of Body Imaging at UVa in 2011. She completed her radiology residency at New York University where she served as chief resident from 2007 - 2010 and subsequently, completed an Abdominal Imaging Fellowship at New York University. After joining University of Virginia Health System, Drs. Ornan and Feuerlein started the prostate MR program, which allows for identification, grading, and local staging of prostate tumor.