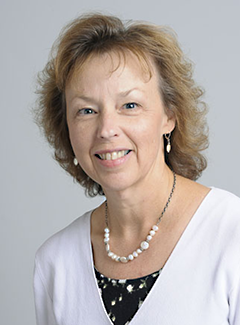 Jennifer A Harvey, MD
Practice Area: Cancer, Radiology & Medical Imaging
Department:
Radiology and Medical Imaging
Division: Breast Imaging
Title: Professor of Radiology
ABMS Certification: Diagnostic Radiology, 1993
Contact Information
Primary Location:
Breast Care Center
Suite 1101
1300 Jefferson Park Ave.
Charlottesville, VA 22903
Phone:
434.924.9391
Biography
Dr. Harvey trained in Arizona, receiving her BS degree in Zoology and Chemistry at Northern Arizona University and her Doctorate of Medicine degree at the University of Arizona. She also completed her residency training in diagnostic radiology at the University of Arizona, where she served as chief resident. She was certified by the American Board of Radiology in 1993. She has been the head of the division of Breast Imaging at UVA since 1994, and director or co-director of the UVA Breast Program since 2000. She is a fellow of the Society of Breast Imaging and the American College of Radiology. Her primary research interest is mammographic breast density and the association with breast cancer risk.
Related Media:
Dense Breast Tissue Campaign
Awards
2015, 2014, 2013, 2011 Best Doctors in America® List
2004 Virginia Breast Cancer Foundation Sharon H. Kohlenberg Healthcare Service Award
1998 Dean's Award for Clinical Excellence
1993 American Roentgen Ray Society Presidents Award for Resident Research