Pituitary Clinic
Second Floor
Fontaine Research Park
Suite 2100
415 Ray C Hunt Dr.
Charlottesville, VA 22903
Location Hours:
We're open by appointment only. Call us for an appointment.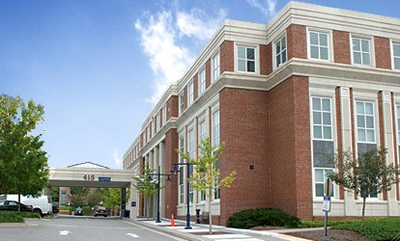 Parking: Free for patients and visitors.
Shuttle service: Runs every 30 minutes, Monday - Friday, 8 a.m. - 6 p.m. Find shuttle stop locations.
Floorplan (PDF)
Overview
The Pituitary Clinic provides treatment for pituitary adenomas, including:
Acromegaly
Craniopharyngioma
Cushing's disease
Non-functioning pituitary adenoma
Pituitary cysts, including Rathke's cleft cyst
Prolactinoma
TSH-producing pituitary adenoma
Pituitary Imaging
We offer imaging services at multiple locations.
You can typically see an imaging specialist on the same day as your clinic appointment, if necessary. Pituitary imaging locations include:
UVA Imaging at Fontaine (Buildings 415 and 545)
UVA Imaging at Northridge