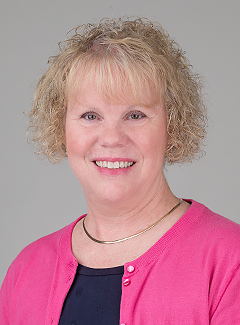 Carmel J. Nail, FNP
Department:
Surgery
Division: General Surgery
Title: Family Nurse Practitioner
ABMS Certification: American Nurses Credentialing Center, 2001
Contact Information
Primary Location:
Breast Care Center
Suite 1101
1300 Jefferson Park Ave.
Charlottesville, VA 22903
Phone:
434.982.4042
Biography
Carmel has been a nurse practitioner in the UVA Breast Care Center since 2002. She is an oncology certified nurse and is credentialed with the American Nurses Credentialing Center.
Her clinical interests include breast care, survivorship issues and immunotherapies.
She is a member of the Virginia Council of Nurse Practitioners and the Oncology Nursing Society. In June 2014, Carmel received the Angelus Award for outstanding contribution to women's oncology at UVA.
In her spare time, Carmel enjoys yoga, hiking and being outdoors.