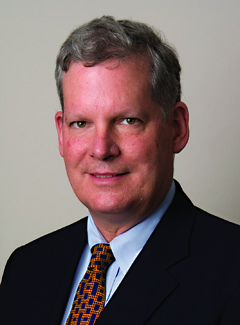 David M Kahler, MD
Department:
Orthopaedic Surgery
Division: Adult Orthopaedic Trauma
Title: Professor of Orthopaedic Surgery
ABMS Certification: Orthopaedic Surgery, 1993
Contact Information
Primary Location:
UVA Musculoskeletal Center
Medical Office Building 2
545 Ray C. Hunt Dr.
Charlottesville, VA 22908
Phone: 434.243.5432 | Fax: 434.243.0242
Biography
Following Medical School and Residency at Tulane in New Orleans, Dr. Kahler came to the University of Virginia as a fellow in Hand Surgery and Sports Medicine with Dr. Frank McCue. He was granted a faculty appointment and has spent his entire academic career at UVA. In the 1990's Dr. Kahler became one of the pioneers in the new field of computer-assisted surgery, performing the first computer guided pelvic fracture surgeries in the world. He now primarily treats patients with shoulder problems, while also caring for patients with pelvic and acetabular fractures at the University. He also enjoys treating patients with challenging fracture problems, such as periarticular fractures, malunions, and nonunions.
Related Media:
Awards
Dean's teaching award for undergraduate medical education
Alpha Omega Alpha Honor Medical Society
Winzelburg award for advances in image-guided surgery
Past-president, Virginia Orthopaedic Society
Past-president and Founding Member, International Society for Computer-Assisted Orthopaedic Surgery
Publications