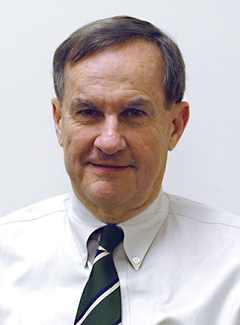 Biography
I was born and raised in Talladega, AL. I attended Rice University for my undergraduate degree and Cornell University Medical College for my medical degree. I completed an internship in internal medicine at the University of California, San Francisco. I also completed a fellowship in pharmacology at the National Institutes of Health and a residency in neurology at the New York Hospital-Cornell Medical Center.
In 1982, I moved from Washington University in St. Louis to UVA and initiated a subspecialty program in movement disorders with a special focus on Parkinson's disease. I held the Mary Anderson Harrison Chair in neurology from 1982 to 2012 and served as chairman of the Department of Neurology from 1989 to 2007.
I have four children and seven grandchildren. My hobby is fishing, and I enjoy the music scene in Charlottesville and volunteer at the Charlottesville Free Clinic.
Awards
2011-2016 Best Doctors in America® List