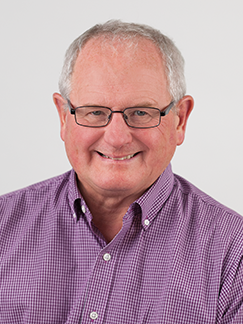 James L Sutphen, MD PhD
Department:
Pediatrics
Division: Gastroenterology/Nutrition: Pediatric
Title: Professor of Pediatrics
ABMS Certification: Pediatrics; Pediatric Gastroenterology
Contact Information
P.O. Box 800386
Charlottesville, VA 22908-0386
Phone: 434.924.2457 | Fax: 434.924.8798
Other Locations:
Pediatric Gastroenterology
Biography
Dr. Sutphen received a BA from Wesleyan University, MD from Columbia College of Physicians and Surgeons, and PhD in Nutritional Biochemistry from Massachusetts Institute of Technology. He did his Pediatric Residency at Johns Hopkins Hospital and Pediatric Gastroenterology fellowship Children's Hospital (Harvard University Medical School). He founded the Division of Pediatric Gastroenterology and Nutrition at University of Virginia in 1981 and is currently a Professor of Pediatrics at The University of Virginia. He is certified by and was a past national chair of the Sub-Board for Pediatric Gastroenterology of the American Board of Pediatrics.
Awards
2016, 2015 Best Doctors in America® List