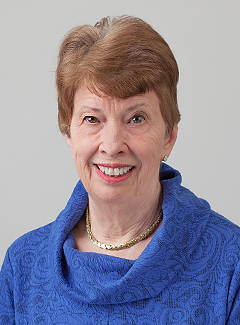 Janet H Allaire, MA
Department:
Pediatrics
Division: Developmental Pediatrics
Title: Assistant Professor of Pediatrics/Speech Pathologist
ABMS Certification: American Speech-Language-Hearing Association, 1972
Contact Information
P.O. Box 800386
Charlottesville, VA 22908-0386
Phone: 434.924.8241 | Fax: 434.924.2780
Biography
Janet Allaire is the director of ambulatory services for UVA Children's Hospital and women's services. She came to UVA in 1972 as a speech and language pathologist. She held several positions in the Children's Hospital before taking on her current role in 2011.
As director, Allaire works with UVA's outpatient pediatric clinics. She focuses on improving communication across all levels, and she enjoys seeing patients grow and develop.