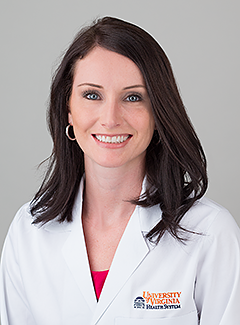 Biography
Kelly Mahaney, MD, was born in Sacramento, CA. She attended the University of Notre Dame where she was a member of the women's rowing team. She graduated magna cum laude with a degree in psychology and pre-professional studies in 2003. She received her medical degree in 2007 from Saint Louis University School of Medicine. She completed her internship and neurosurgical residency at the University of Iowa Hospitals and Clinics. During her neurosurgical residency she spent two years focused on clinical cerebrovascular research and in 2012 completed a Masters of Science degree in clinical investigation through the Department of Epidemiology in the School of Public Health at the University of Iowa.
Following the completion of her post-graduate training at the University of Iowa in 2013, she spent six months as a member of the neurosurgical faculty at the University of Iowa before completing six months of specialty training in pediatric neurosurgery at The Hospital for Sick Children in Toronto, ON, CA. She went on to complete a fellowship in pediatric neurosurgery at the Barrow Neurologic Institute at Phoenix Children's Hospital.
In 2015, Dr. Mahaney joined the Division of Pediatric Neurosurgery at UVA. She specializes in pediatric epilepsy surgery as well as surgical care for pediatric patients with brain and spine tumors, spinal dysraphism, chiari malformation, hydrocephalus, craniosynostosis, spasticity, brain and spine trauma.
Publications