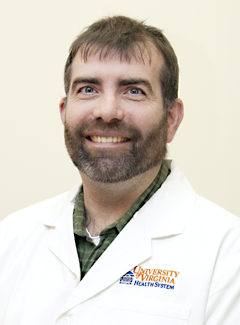 Michael L Gwaltney, MD
Practice Area: Primary Care, Children's
Department:
UVA Physicians Group
Division: Augusta Pediatrics
Contact Information
57 Beam Lane, Suite 202
Fishersville, VA 22939
Phone: 540.932.0980 | Fax: 540.932.0979
Biography
Dr. Gwaltney grew up outside Asheville, North Carolina. After four years of service in the United States Marine Corps, he completed his undergraduate degree at Mars Hill College. Dr. Gwaltney then attended The Brody School of Medicine at East Carolina University. He remained in Eastern North Carolina to complete his residency at Pitt County Memorial Hospital .
Dr. Gwaltney enjoys working with infants, children of all ages, and young adults. In particular he enjoys wilderness medicine and educating parents and children on the importance of spending time outdoors.
When not in the office you may find Dr. Gwaltney spending time with his wife and two young children, hiking, cycling and enjoying the great outdoors.