Adolescent Epilepsy Clinic
Fontaine Research Park
500 Ray C. Hunt Dr.
Charlottesville, VA 22903
Location Hours:
Friday | 12:00 p.m. - 5:00 p.m.
We see patients on Friday afternoons, but are always available by phone for any questions.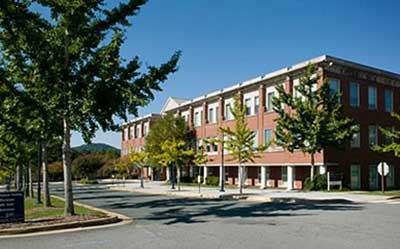 Overview
At the Adolescent Epilepsy Clinic, we offer comprehensive care of epilepsy and the related medical problems that may come along with epilepsy.
We provide support for teens with epilepsy along with guidance and education on how to best handle issues related to adolescent development, including a focus on potential concerns such as medication adherence, driving, participation in sports and reproductive issues.
We also help young people successfully transition from pediatric to adult-based healthcare.
We Offer:
Neurological evaluations
Adolescent-specific education materials with a focus on web-based resources
A team approach to care featuring:

An epileptologist (a neurologist with extra training in epilepsy)
A pediatric nurse practitioner
An epilepsy nurse coordinator

Psychological assessments with a neuropsychologist with a specialization in epilepsy
Learn more about our pediatric epilepsy services.
Patient Information
Your First Visit
When you see us for the first time, we'll conduct a detailed initial evaluation, including a complete neurological examination.
Other tests may include:
Imaging Tests
MRI
SPECT scan
PET scan
Surgery Team
When surgery is the best option, we offer a full epilepsy surgery program with epileptologists, neurosurgeons, neuroradiologists and neuropsychologists.
Epilepsy Diet Program
Our epilepsy diet program offers a range of diet treatment options for children and adults with difficult-to-treat epilepsies, including:
Ketogenic diet
Modified Atkins diet
Low glycemic index diet
Our dietary treatment team meets weekly and includes an adult and pediatric epileptologist, nutritionist, pharmacist and nursing staff.
Watch & Learn
Do you have questions about our epilepsy clinic? Watch these videos to find out what to expect while you prepare for your appointment.
Medication and Epilepsy - video