Brain Injury and Sports Concussion Clinic
University Hospital
Fourth Floor
1221 Lee St.
Charlottesville, VA 22908
Location Hours:
Monday - Friday | 8:00 a.m. - 5:00 p.m.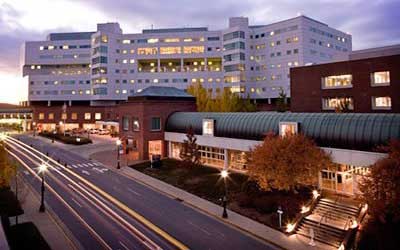 Find us in the UVA Neurology Clinic.
Parking: Free for patients and visitors.
Shuttle service: Runs every 30 minutes, Monday - Friday, 8 a.m. - 6 p.m. Find shuttle stop locations.
Floorplan (PDF)
Overview
We offer comprehensive care for adults, adolescents and children with complex concussions or mild traumatic brain injuries. Our goal is to speed your recovery from a concussion and to help you return to your previous activities as soon as possible.
We have a large staff of specialists dedicated to providing you or your child with the best care, and your caregivers may include:
Doctors

Neurologists
Neuropsychologists
Physical medicine and rehabilitation specialists

Physician's assistants
Nurses
Physical and occupational therapists
Athletic trainers
Whether you need all or some of our experts, we'll devise a treatment plan and give recommendations tailored to your needs.
If your concussions or TBI are interfering with school work, work tasks or your daily activities, we're committed to getting you back to your normal routine.
Find out how we treat traumatic brain injury and concussions.
Patient Information
Helpful Resources
State and Regional
National