Cardiac Device Clinic
University Hospital
Second Floor
1221 Lee St.
Charlottesville, VA 22908
Location Hours:
Monday - Friday | 8:00 a.m. - 5:00 p.m.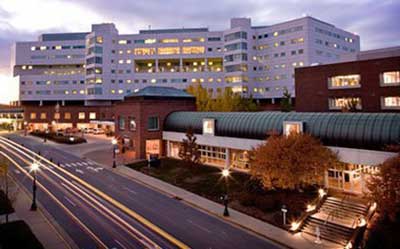 Parking: Free with validation, using your green parking ticket when you register at your appointment. Use the Lee Street Parking Garage directly across the street from University Hospital and Emergency Department.
Shuttle service: Runs every 30 minutes, Monday-Friday, 8 a.m.-6 p.m. Find shuttle stop locations.
Floorplan (PDF)
Overview
The Cardiac Device Clinic is a nurse-run clinic for regular evaluation and management of cardiac devices.
We provide troubleshooting for complex heart device issues and offers remote monitoring to patients with implantable cardiac devices (ICDs). Device data can be sent from home to our nurses, meaning fewer hospital visits for patients.
We also see patients at UVA Specialty Care Augusta Cardiology and Vascular in Fishersville. Call for 540.213.9550 for an appointment.
Learn more about our Heart & Vascular Center.