Comprehensive Allergy and Sinus Clinic
Fontaine Research park
415 Ray C. Hunt Dr.
Charlottesville, VA 22903
Location Hours:
Fridays (bi-weekly) | 1:00 p.m. - 5:00 p.m.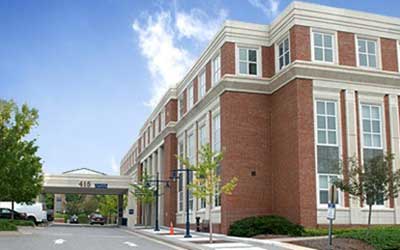 Parking: Free for patients and visitors.
Shuttle service: Runs every 30 minutes, Monday - Friday, 8 a.m. - 6 p.m. Find shuttle stop locations.
Overview
The Comprehensive Allergy and Sinus Clinic provides care to patients suffering from both sinus disease and nasal allergies. This clinic gives you the combined services of both an allergist and an otolaryngologist in one appointment.
We evaluate, assess and test your:
Allergies
Environmental allergies
Sinus and nasal symptoms
Learn more about our asthma and allergy services.