Diabetes Education and Management Program
Fontaine Research Park
Second Floor, Suite 2100
415 Ray C. Hunt Dr.
Charlottesville, VA 22903
Location Hours:
Monday - Friday | 8:00 a.m. - 5:00 p.m.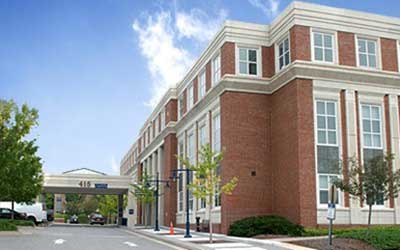 Overview
Our Certified Diabetes Educators (CDE) are registered nurses and dietitians who provide education and support to on how to manage and prevent diabetes complications.
The program is certified by the American Diabetes Association.
Patient Information
The Diabetes Education and Management Program provides patients with:
Workshops and classes:

Diabetes support group
Nutrition workshops

Training and support for insulin pump use and foot care
Training for continuous glucose monitoring systems (CGMS)
One-on-one sessions, including individual instruction for managing gestational diabetes
Get more details about what our diabetes support program offers.