Focused Ultrasound Center
Location Hours:
Wednesday | 7:00 a.m. - 5:00 p.m.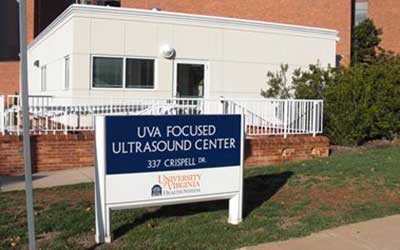 Parking: Parking is available in front of the center. Parking is also available in the Lee Street Parking Garage, which is free with validation, using your green parking ticket when you register at your appointment.
Overview
At the Focused Ultrasound Center, we provide incision-free surgery that combines high-frequency ultrasound with magnetic resonance imaging.
Focused ultrasound can treat:
Uterine fibroids
Bone metastases
Essential tremor
Learn more about focused ultrasound.