GI Motility and Diagnostic Testing
Location Hours:
Monday - Thursday | 8:00 a.m. - 4:00 p.m.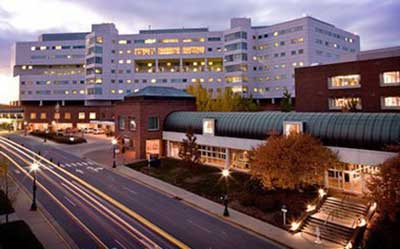 Parking: Free with validation, using your green parking ticket when you register at your appointment. Use the Lee Street Parking Garage directly across the street from University Hospital and Emergency Department.
Floorplan (PDF)
Overview
GI Motility and Diagnostic Testing conducts a variety of diagnostic tests to evaluate and diagnose gastrointestinal conditions.

Services provided include:
Anorectal EMG biofeedback
Remicade, iron and photfrin infusions
Diagnostic tests include:
pH reflux studies
BRAVO pH studies
Helicobacter testing
Capsule endoscopy
Hydrogen breath test
Anorectal motility
Esophageal motility
Learn more about our digestive health services.