Heart Transplant Center
University Hospital
Second Floor
1221 Lee St.
Charlottesville, VA 22908
Location Hours:
Monday - Friday | 8:00 a.m. - 4:30 p.m.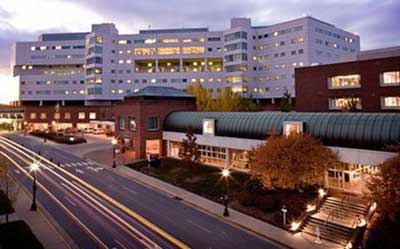 Parking: Free with validation, using your green parking ticket when you register at your appointment. Use the Lee Street and 11th Street parking garages.
Shuttle service: Runs every 30 minutes, Monday - Friday, 8 a.m. - 6 p.m. Find shuttle stop locations.
Floorplan (PDF)
Overview
The transplant service center provides comprehensive multidisciplinary medical and psychosocial care to patients with heart failure in order to promote and restore quality of life for those patients.
Learn more about heart transplants at UVA.