Huntington's Disease Clinic
University Hospital
Fourth Floor
1221 Lee St.
Charlottesville, VA 22908
Location Hours:
Monday - Friday | 8:00 a.m. - 5:00 p.m.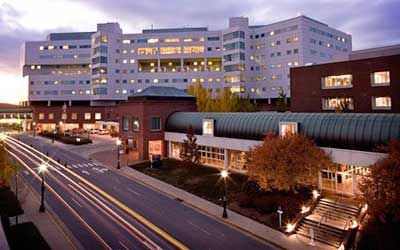 Parking: Free for patients and visitors.
Floorplan (PDF)
Overview
With decades of experience, our expert care providers understand the unique challenges patients, families and caregivers face with Huntington's disease.
A complex, neurodegenerative disorder, Huntington's disease can affect people in a variety of ways. As a result, we address your symptoms from a broad, multidisciplinary approach. We have specialists in:
Movement disorders
Genetic counseling
Physical therapy
Neuropsychiatry
To make an appointment, ask your doctor for a referral or call our clinic.
A Stand-Out Service
The Huntington's Disease Clinic at UVA is recognized as a Center of Excellence by the Huntington's Disease Society of America (HDSA).
It is also the first and largest Huntington's disease center in Virginia.
Learn more about our treatment options for movement disorders.