Huntington's Disease Clinic
Location Hours:
Monday - Friday | 8:00 a.m. - 5:00 p.m.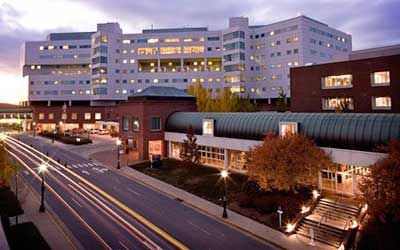 Parking: Free for patients and visitors. Valet parking is also available at no cost to patients with handicaps and veterans.
Floorplan (PDF)
Overview
The Huntington's Disease Clinic at UVA is recognized as a Center of Excellence by the Huntington's Disease Society of America (HDSA). It is also the first and largest Huntington's disease center in Virginia.
We have specialists in:
Movement disorders
Genetic counseling
Physical and occupational therapy
Speech language pathology
Neuropsychology
Neuropsychiatry
Social work for patients and families living with illness
Learn more about our treatment options for Huntington's Disease.