Midwifery Battle Building
Location Hours:
Monday - Friday | 8:00 a.m. - 5:00 p.m.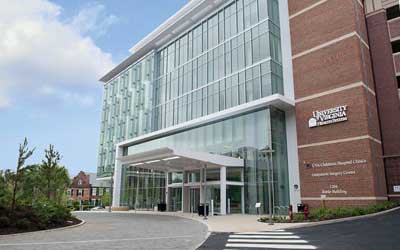 Parking: Free for patients and visitors.
Park in the 11th Street Garage.
Enter the Battle Building on Level C.
Shuttle service: Runs every 30 minutes, Monday - Friday, 8 a.m. - 6 p.m. Find shuttle stop locations.
Overview
At UVA Midwifery, we provide a variety of services for women through pregnancy and birth, as well as primary care at all stages of life. Our services include:
Low-risk obstetrical care
Routine, well visits
Evaluation and treatment for infections
Contraception counseling
Our certified midwives:
Provide hands-on care before, during and after delivery
Develop relationships with mothers and families to help support the labor and birthing process
Offer the opportunity to have a natural birth with little to no medical intervention or medication
Encourage shared decision-making so mothers feel informed and confident to make health decisions for themselves and their family
Conduct home visits in the weeks and months after birth, as mothers adjust to a new baby at home