Neuro-psychology Clinic (Fontaine)
Fontaine Research Park
500 Ray C. Hunt Dr.
Charlottesville, VA 22903
Location Hours:
Monday - Friday | 8:00 a.m. - 5:00 p.m.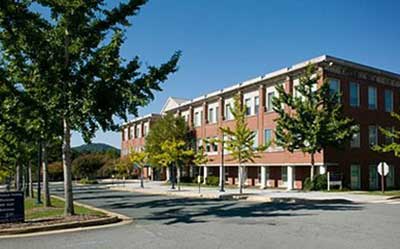 Parking: Free for patients and visitors.
Shuttle service: Runs every 30 minutes, Monday - Friday, 8 a.m. - 6 p.m. Find shuttle stop locations.
Note: Clinic registration is on the first floor.
Overview
The Neuropsychology Clinic at the Fontaine Research Park provides formal evaluations of memory and cognition to inform diagnosis and treatment planning.
Our clinic specializes in disorders of aging, neurodegenerative diseases and other neurologic disorders, including:
Alzheimer's disease
Vascular dementia
Frontotemporal dementia
Parkinson's disease
Multiple scelerosis
Brain tumors
Stroke
We see patients at Fontaine Research Park and the Primary Care Center at University Hospital.
Learn more about available services at our Neurosciences Center.
What to Expect
A comprehensive interview with you and your family to gather important history.
Formal testing of your memory and other thinking abilities. Testing typically lasts between 2-3 hours and includes puzzles, answering questions, and paper-and-pencil tasks.
After testing is complete, a follow-up appointment with your neuropsychologist will be scheduled to review the test results and recommendations.