Nuclear Cardiology and Stress Lab
Location Hours:
Monday - Friday | 7:00 a.m. - 5:00 p.m.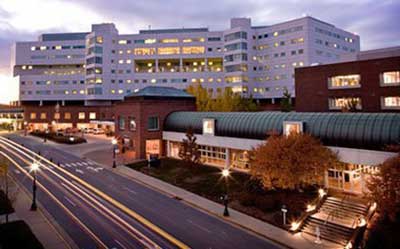 Parking: Free with validation, using your green parking ticket when you register at your appointment. Use the Lee Street Parking Garage directly across the street from University Hospital and Emergency Department.
Shuttle service: Runs every 30 minutes, Monday - Friday, 8 a.m. - 6 p.m. Find shuttle stop locations.
Floorplan (PDF)
Overview
The Nuclear Cardiology and Stress Lab can help you and your doctor see a more complete picture of the health of your heart. These tests usually involve monitoring your heart during a period of exercise.
Our tests and procedures include:
Myocardial perfusion SPECT imaging
Pharmacologic stress testing
Exercise stress testing
Cardiac PET
Our experienced physicians use cutting edge solid-state imaging technology to reduce time and radiation exposure.
Learn more about our Heart & Vascular Center.