Pediatric Infectious Disease
Location Hours:
Thursday | 9:00 a.m. - 11:00 a.m.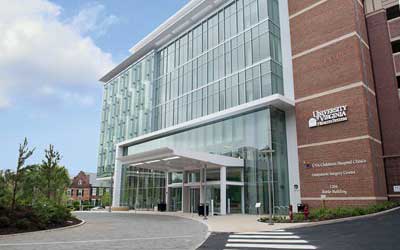 Parking: Free for patients and visitors.
Park in the 11th Street Garage.
Enter the Battle Building on Level C.
Overview
Provides inpatient, outpatient and telephone consultations for children for:
Complicated or prolonged infections
Infections in adopted children
Meningitis
Bacteremia
Infections in high-risk patients (immunocompromised, cancer, neonates, surgical)
Infections in children from high-risk countries
Pneumonia
Learn more about our pediatric infectious disease services.