Pediatric Neurosurgery Clinic
Location Hours:
Monday - Tuesday | 9:00 a.m. - 4:00 p.m.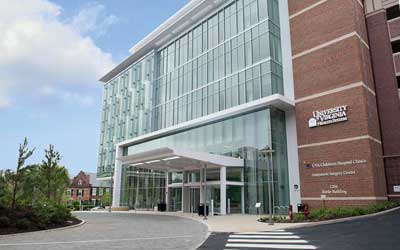 Parking: Free for patients and visitors.
Park in the 11th Street Garage.
Enter the Battle Building on Level C.
Overview
We treat newborns, children, teens and young adults who need neurosurgery for conditions that include brain and spinal tumors, spina bifida, craniosynostosis and traumatic brain bleeds.
Appointments are by referral only. Have your pediatrician call our office.
Learn more about our pediatric neurosurgery services.