Prosthetics and Orthotics
Suite 204
2216 Ivy Rd. (250 West)
Charlottesville, VA 22903
Location Hours:
Monday - Friday | 8:00 a.m. - 5:00 p.m.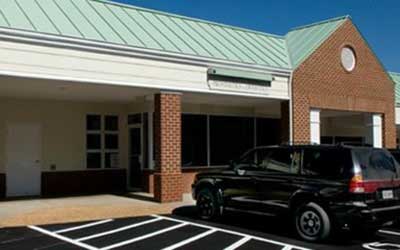 No parking information to display.
Overview
We fabricate artificial limbs, braces, splints and inserts. Almost exclusively for children, we serve the orthopedic clinics located in the Battle Building at UVA Children's Hospital. We fit and deliver custom prosthetics to meet your needs.
Learn more about our pediatric orthopedic services.
Other Locations
We provide services at additional locations convenient for you. Please call to schedule an appointment.
Battle Building, suite 3300
Phone: 434.924.8247
Fax: 434.243.4665
Monday - Friday 8:30 a.m. - 5:00 p.m.
UVA Culpeper Hospital, suite 303
Phone: 540.321.3139
Fax: 540.321.3138
Tuesday & Thursday 8:00 a.m.- 5:00 p.m.
UVA Zion Crossroads Medical Park, suite 2019
Phone: 434.243.9448
Fax: 434.243.4665
Wednesday 8:00 a.m. - 4:30 p.m.