Psychiatric Medicine Northridge
UVA Medical Park Northridge
Suite 210
2955 Ivy Rd. (250 West)
Charlottesville, VA 22903
Location Hours:
Monday, Wednesday - Friday | 8:00 a.m. - 5:00 p.m.
Tuesday | 8:00 a.m. - 2:30 p.m.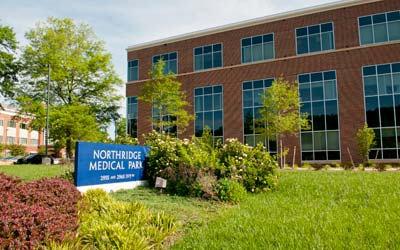 Overview
At Psychiatric Medicine Northridge, we provide initial evaluations and follow-up care for major psychiatric diagnoses, including medication management. We do not offer treatment for substance abuse as a primary diagnosis.
Learn more about our psychiatric services.
TMS Therapy for Depression
Do you suffer from depression? Have you tried antidepressants, with a lack of improvement or difficult side effects? You may qualify for TMS Therapy.
Transcranial magnetic stimulation (TMS) is an FDA-approved, non-drug treatment option for depression. Treatment sessions:
Take 30-40 minutes in the outpatient clinic
Last 5 days a week for 6 weeks
Watch a video and learn more about TMS Therapy at UVA.