UVA Imaging at Fontaine Building 545
Building 545
545 Ray C. Hunt Drive (entrance at 515 Ray C. Hunt Drive)
Charlottesville, VA 22903
Location Hours:
Monday - Friday | 8:00 a.m. - 5:00 p.m.
Note: Patients need a referral from a doctor to make an appointment. We'll work with your doctor to get you the care you need.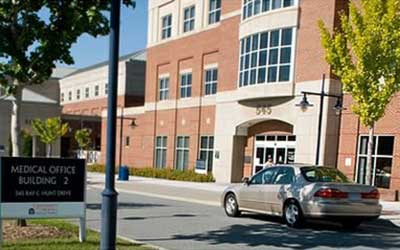 Overview
UVA Imaging at Fontaine provides X-rays, bone density tests, ultrasound and therapeutic pain injections.
Learn more about the types of imaging services we offer.