Neurogenetics Clinic
Fontaine Research Park
First Floor
500 Ray C. Hunt Dr.
Charlottesville, VA 22903
Location Hours:
Tuesday | 8:00 a.m. - 5:00 p.m.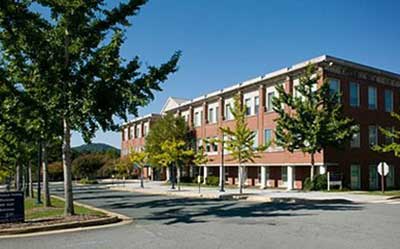 Parking: Free for patients and visitors.
Shuttle service: Runs every 30 minutes, Monday - Friday, 8 a.m. - 6 p.m. Find shuttle stop locations.
Overview
Our neurologists, geneticists and genetic counselors see both children and adults and help in the diagnosis and management of several rare genetic neurological diseases, including:
Fragile X syndrome
Genetic epilepsy
Genetic movement disorder
Genetic neuropathies
Huntington's disease
Lysosomal storage disorders
Metabolic disorders like mitochondrial disorders, amino-acidopathies, organic-acidurias
Neurocutaneous disorders like:

Neurofibromatosis 1
Neurofibromatosis 2
Schwannomatosis
Von Hippel-Laundau disease
Tuberous sclerosis
Comprehensive, Advanced Care
The UVA Neurogenetics Clinic also provides therapies for managing genetic disease as well as genetic counseling for patients and their families.
We also work with molecular, cytogenetic and biochemical genetics laboratories here at UVA.
Learn more about our Neurosciences Center.
Patient Information
Your First Appointment
You will first meet with a genetic counselor who will gather a detailed family history. This will last approximately 30 minutes. Then you will meet a neurogeneticst who will take further history, perform an exam and discuss genetic test options. This part of the appointment will last about 60 minutes.
What to Bring
Prepare for your appointment by:
Gathering a detailed family health history
Bringing any genetic test results you may have
Arranging for any non-UVA medical records to be sent to our clinic