UVA Primary Care Locust Grove
4376 Germanna Highway
Locust Grove, VA 22508
Location Hours:
Monday, Wednesday | 7:00 a.m. - 6:00 p.m.
Tuesday, Thursday - Friday | 8:30 a.m. - 5:00 p.m.
We are closed from 12:00 to 1:00 p.m. for lunch. We offer same-day appointments and walk-ins for current patients.
Managed by Novant Health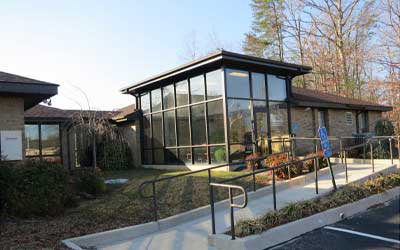 We are next to the Rainbow Child Care Center at the Lake of the Woods Community.
Overview
UVA Primary Care Locust Grove (formerly Wilderness Medical Center) offers high-quality, personalized care in the comfort of your community.
We focus on preventive care for patients of all ages, from newborns to the geriatric population, and take the time to understand your individual health issues and concerns.
Learn more about our primary care services.
Services Offered
General Healthcare
Checkups, medical exams and physicals
Immunizations
Allergy care and evaluation
Care of illnesses and minor injuries
Chronic health problems
Medication management
Diabetes management
Cardiovascular disease management
Healthy lifestyle counseling
Pre-operative evaluations
Minor emergencies
DOT physicals
Sports physicals
Newborn care
Women's Health
Gynecological exams
Pregnancy testing and counseling
Lactation and breastfeeding support
Children and Teens
Well-child checkups
ADHD/ADD
School physicals
School problems and behavioral issues
Assessment of growth and development
Tests, Procedures and Other Services
Lab tests
EKGs
Minor surgical procedures
Holter monitor
Pulmonary function testing
Patient Information
New Patients
Call our office to schedule an appointment. We can help you transfer your medical records to our practice.
Refills
Call your pharmacy for refills. We can also help you with refills and renewals during office visits. Allow 48 to 72 hours for refills to be processed. Bring all medications that you are taking to each appointment.
Lab and Test Results
You can view your results in MyChart. If you don't have MyChart access, you'll get your results by phone or mail.