Primary Care Madison
Suite A
1480 N. Main St.
Madison, VA 22727
Location Hours:
Monday - Friday | 8:00 a.m. - 5:00 p.m.
Same-day appointments and walk-ins for current patients, depending on availability (call ahead to check, if possible).
Give us 24-hour notice if you need to cancel or reschedule an appointment.
Managed by Novant Health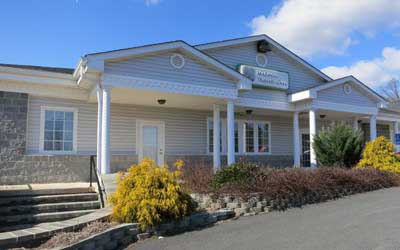 Parking: Free for patients and visitors.
Overview
UVA Primary Care Madison offers primary care services in Madison. We see patients ranging in age from newborns to the geriatric population and have providers with specialties in women's health. We offer the latest in medical care in the comfort of your community.
Learn more about our primary care services.
Services Offered
General Healthcare
Checkups, medical exams and physicals
Care of illnesses and minor injuries
Immunizations
Chronic health problems
Medication management
Adult physicals
Diabetes and heart disease management
Nutrition and healthy lifestyle counseling
Pre-operative evaluation
Common dermatological problems
Musculoskeletal health problems
Integrative and alternative medicine
Children and Teens
Well-child checkups
ADHD/ADD
School physicals
School problems and behavioral issues
Assessment of growth and development
Tests, Procedures and Other Services
Lab tests
EKGs
Mammography
Minor surgical procedures
Patient Information
New Patients
Call our office to schedule an appointment. We can help you transfer your medical records on your first visit.
Refills
Call your pharmacy. They will contact us if necessary.
Lab and Test Results
You can view your results in MyChart. If you don't have MyChart access, you'll get your results by phone or mail.