UVA Specialty Care Augusta Cardiology and Vascular
UVA Medical Park Beam
Suite 205
57 Beam Ln.
Fishersville, VA 22939
Location Hours:
Monday - Friday | 8:00 a.m. - 4:30 p.m.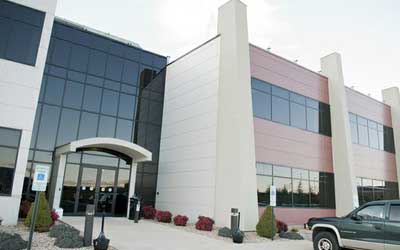 Parking: Free for patients and visitors.
Overview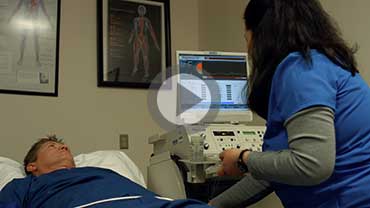 Watch this tour of UVA Specialty Care Augusta.
We offer access to UVA Heart Center specialists near where you work and live.
Our providers offer all levels of heart and vascular care, from wellness counseling to advanced imaging and testing services.
We provide diagnosis and treatment for heart and vascular disorders such as:
Arrhythmia
Coronary artery disease
Congenital heart disease
Heart failure
Heart valve and vascular disease
We also offer vascular testing and referrals. Learn more about our vascular screenings.
Services Offered
High blood pressure (hypertension) management
Cholesterol (lipid) management
Cardiovascular rehabilitation and wellness
Diabetes management
Electrocardiogram (ECG) and echocardiogram (ECHO)
Cardiac stress testing
Holter and event monitoring
Pacemaker and implantable cardioverter defibrillator (ICD) referrals
Cardiac catheterization consultations and referrals
Electrophysiology consultations and referrals
Learn more about our Heart & Vascular Center.