UVA Specialty Care Culpeper
Suite 102
541 Sunset Ln.
Culpeper, VA 22701
Location Hours:
Monday - Friday | 8:30 a.m. - 5:00 p.m.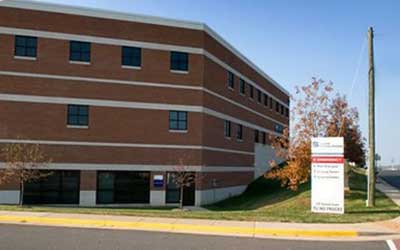 Parking: Free for patients and visitors.
Overview
UVA Specialty Care provides care for adults and children, giving patients access to UVA specialists with the convenience of staying close to home.
We offer varying levels of care, from advanced diagnostic services to post-procedure followup and prevention. Services that were once available only at UVA are now offered right in your community.
Services Offered
Allergy care
Breast care
Cardiology
Pediatric cardiology
Pediatric nephrology
Pediatric pulmonology
Pediatric urology
Urology
Heart Services
Electrophysiology (EP) cardiology
Evaluation of pacemakers and defibrillators

Electrocardiogram (EKG)
Learn more about our pediatric services and our full-range of adult services.
Insurance Information
We participate in most major insurance plans, including Medicare. Feel free to ask about your plan. At the time of your visit, please pay all co-pays, co-insurances and deductibles. We accept all major credit cards for fees not covered by insurance.