Vascular Medicine Clinic
University Hospital
Primary Care Center
1221 Lee St.
Charlottesville, VA 22908
Location Hours:
Tuesday | 8:00 a.m. - 4:00 p.m.
Wednesday | 8:00 a.m. - 11:00 a.m.
Friday | 8:00 a.m. - 4:00 p.m.
We hold Friday appointments on the 2nd and 4th Friday of the month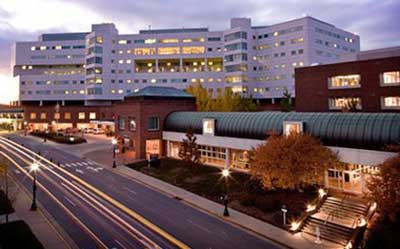 Parking: Free with validation, using your green parking ticket when you register at your appointment. Use the Lee Street and 11th Street parking garages.
Shuttle service: Runs every 30 minutes, Monday-Friday, 8 a.m. - 6 p.m. Find shuttle stop locations.
Floorplan (PDF)
Overview
The Vascular Medicine Clinic is the only one of its kind in Central Virginia centered around a collaboration between cardiology, vascularsurgery and interventional radiology. We focus on the management of known or suspected vascular disorders, including:
Hypertension (HTN)
Dyslipidemia
Fibro Muscular Dysplasia (FMD)
Clotting and coagulation disorders
Claudication
Upper and lower limb ischemia
Arterial aneurysms
Post-invasive

vascular

interventions
Raynaud's Phenomenon
Ehlers-Danlos and other connective tissue disorders
Carotid stenosis
Vein disorders
Vasculitis and genetic predisposing factors
Learn more about our Heart & Vascular Center.
Your Appointment
We will focus on these things:
Evaluation and treatment of risk factors (high blood pressure, high cholesterol, elevated blood sugar, tobacco use) that can affect

vascular

disease

Practical tips to decrease leg pain and improve exercise tolerance

Personalized plans to control your vascular disease
Our Team
Our vascular medicine specialists work with experts across the Heart and Vascular Center to provide an individualized care plan that includes risk factor modification, as well as diagnostic and therapeutic procedures.