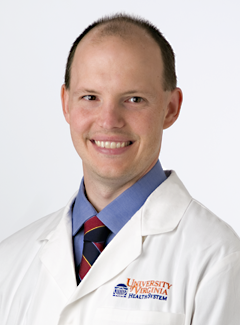 Jamieson M Bourque, MD
Practice Area: Heart and Vascular
Department:
Medicine
Division: Cardiovascular Medicine
Title: Assistant Professor
ABMS Certification: Internal Medicine, Cardiovascular Disease
Contact Information
Primary Location:
Heart and Vascular Center
Second Floor
1215 Lee St.
Charlottesville, VA 22908
Phone: 434.243.1000 | Fax: 434.244.7551
Other Locations:
Advanced Cardiac Valve Center
Biography
Dr. Jamieson Bourque currently serves as the Medical Director of Nuclear Cardiology. He attended UVA as an undergraduate and then completed medical school and residency at Duke. Dr. Bourque returned for a cardiology fellowship and joined the faculty. In his spare time, he enjoys skiing, playing tennis and viola, and spending time with his wife and children.
Related Media