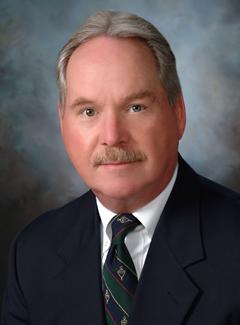 Raymond F Morgan, MD
Practice Area: Cancer, Hand Center, Orthopedics
Department:
Plastic and Maxillofacial Surgery
Division: General Plastic and Maxillofacial Surgery Appointment
Title: Professor of Plastic and Maxillofacial Surgery, Clinical Orthopaedic Surgery
ABMS Certification: Plastic Surgery, 1983; Hand Surgery, 1990
Contact Information
1300 Jefferson Park Avenue
P.O. Box 800376
Charlottesville, VA 22908
Phone: 434.924.2413 | Fax: 434.924.1333
Other Locations:
Hand Center
Biography
Dr. Morgan completed his general and plastic surgical training at the Johns Hopkins Hospital in Baltimore, MD. His Fellowship in Surgery of the Hand was completed at the Raymond M. Curtis National Hand Center in Baltimore. He is the Milton T. Edgerton Professor of Plastic Surgery and chair of the Department of Plastic Surgery, co-director of the UVA Hand Center and Professor of Orthopaedic Surgery at the University of Virginia.
Awards
2012 Best Doctors in America® List
Alpha Omega Alpha
America's Top Doctors 2000-2010