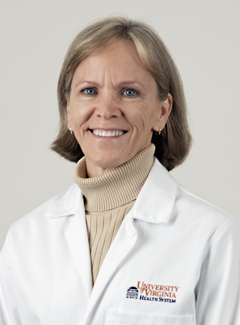 Julie A Matsumoto, MD
Practice Area: Cancer, Neurosciences, Radiology & Medical Imaging
Department:
Radiology and Medical Imaging
Division: Neuroradiology
Title: Associate Professor of Radiology and Medical Imaging
ABMS Certification: Diagnostic Radiology; Neuroradiology
Contact Information
P.O. Box 800170
Charlottesville, VA 22908-0170
Phone:
434.982.1736
Biography
Dr. Matsumoto is a clinical Neuroradiologist and has been a member of the Department of Radiology at the University of Virginia since 1991. Her expertise is interpreting imaging studies for adult and pediatric brain and spine diseases with a special interest in pediatric neuroradiology and imaging of the orbit and visual pathways. In addition to her clinical duties, she is the Director of the Neuroradiology Fellowship Program at UVA. Dr. Matsumoto is a senior member of the American Society of Neuroradiology and is board certified in Diagnostic Radiology with subspecialty certification in Neuroradiology.