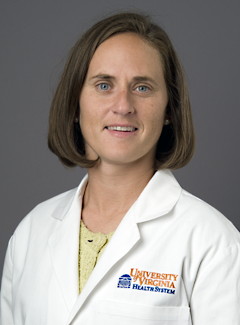 Bethany M Coyne, PNP
Department:
Pediatrics
Division: Nephrology: Pediatric
Title: Pediatric Nurse Practitioner
ABMS Certification: National Certification Board of Pediatric Nurse Practitioners, 1999
Contact Information
P.O. Box 800386
Charlottesville, VA 22908-0386
Phone:
434.924.2096
Other Locations:
Pediatric Nephrology
Biography
Bethany Coyne is a nurse practitioner in the Division of Pediatric Nephrology at UVA. She is also an assistant professor at the School of Nursing, teaching in the undergraduate and graduate programs.
Ms. Coyne was born in St. Paul, Minnesota, and grew up in Hudson, Wisconsin. She earned her BSN, MSN and PhD in nursing from UVA. She joined UVA Health System as a nurse in 1997 and as a nurse practitioner in 1999. Outside of work, Ms. Coyne enjoys running, soccer and reading.