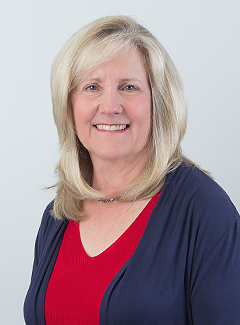 Cornelia Paczkowski, MSN, PNP, RN
Practice Area: Children's, Primary Care
Department:
UVA Physicians Group
Division: UVA Pediatrics - Culpeper
Contact Information
Primary Location:
UVA Pediatrics Culpeper
Suites A&C
633 Sunset Ln.
Culpeper, VA 22701
Phone: 540.825.5381 | Fax: 540.829.0945
Biography
Connie has worked as a Pediatric Nurse Practitioner since May 1989. In addition to seeing patients in private pediatric practices, she has also taught graduate level courses in pediatrics, participated as a sub-investigator in three clinical trials involving childhood vaccines, authored chapters in Nurse Practitioner review guides and developed/lead seminars in child wellness and parenting. She has an unwavering commitment as a front-line advocate for the rights of children to high quality, thorough and cost effective health care ensuring informed participation of the patient and their family. Connie is married with two grown daughters and three grandchildren.