Francis Shen, MD
Practice Area: Orthopedics, Neurosciences
Department:
Orthopaedic Surgery
Division: Spine Surgery
Title: Professor
ABMS Certification: Orthopedic Surgery-General, 2005
Contact Information
Primary Location:
Spine Center
Third Floor
Suite 3100
415 Ray C. Hunt Dr.
Charlottesville, VA 22908
Phone: 434.243.3633 | Fax: 434.243.0382
Biography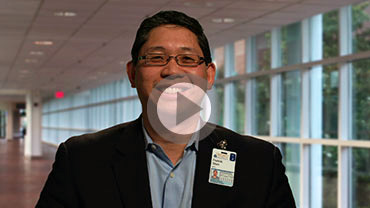 The goal of Dr. Shen's practice to provide care for patients with spinal pathology through a combination of both operative and nonoperative means. When surgery is required Dr. Shen combines both traditional open surgical techniques with cutting-edge minimal invasive techniques individualized to the patient's specific spine pathology. Furthermore, Dr. Shen's laboratory is improving the future of patient care by applying tissue engineering principles to solve clinically relevant problems. He is dedicated to advancing the future of spine surgery by training not only post-doctorate research fellows, but also to training the next generation of clinical spine surgeons as well.
Special Expertise:
Surgery of the cervical, thoracic, and lumbosacral spine including anterior and posterior approaches. Management of degenerative conditions, spinal deformity, trauma, tumors, and infections of the spine. In addition to traditional open surgery, Dr. Shen also specializes in minimally invasive surgery, image guided spine surgery, and microsurgery.
Watch this video to learn more about Dr. Shen.
Awards
2009 Scoliosis Research Society Traveling Fellowship
2008 Young Investigator Award, Spine
2007 Academy of Distinguished Educators
2007 VOS Best Paper Award
2007 Outstanding Clinical Paper, Spine Journal
2007 Outstanding Basic Science Winner, Spine Journal
2006 Outstanding Basic Science Winner, Spine Journal
2005 US Bone Joint, Decade Young Participant
2004 North American Spine Society Traveling
Fellowship in Minimally Invasive Spine Surgery
2003 Cervical Spine Research Society Basic Science Award-3rd place
2002 Charles W. Miller Orthopaedic Teaching Award
2001 Leonard Marmor Surgical Arthritis Foundation Award
Publications