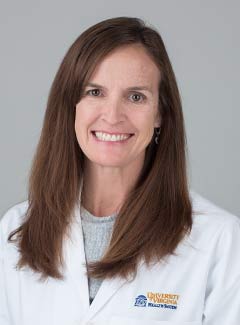 Heather R Quillian, MD
Department:
Pediatrics
Division: General Pediatrics
Title: Associate Professor
ABMS Certification: Pediatrics
Contact Information
Primary Location:
Northridge Pediatrics
UVA Medical Park Northridge
Suite 303
2955 Ivy Rd. (250 West)
Charlottesville, VA 22903
Phone: 434.980.6555 | Fax: 434.293.5800
Biography
My life outside work revolves around my family - my husband and our two active daughters. I love to be outside and really enjoy running and hiking.