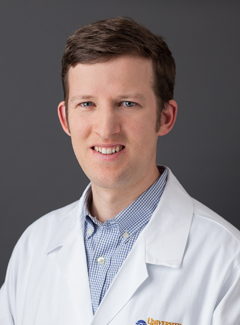 James A. Platts-Mills, MD
Department:
Medicine
Division: General Internal Medicine Appointment
Title: Assistant Professor
ABMS Certification: Internal Medicine
Contact Information
P.O. Box 801340
Charlottesville, VA 22908
Phone: 434.982.1700 | Fax: 434.924.0075
Biography
James A. Platts-Mills, MD was born in London, England and moved to Charlottesville in 1983. He attended Princeton University, where he majored in philosophy and returned to UVA for medical school in 2005. After completing his internal medicine residency at the University of California, San Francisco in 2012, Platts-Mills returned to UVA for his fellowship training in infectious diseases. He joined the University of Virginia School of Medicine faculty in 2015. His clinical interests include general infectious diseases and tropical medicine. His research focuses on the application of novel quantitative molecular diagnostics to the epidemiology of enteric diseases in children in developing countries.
Publications