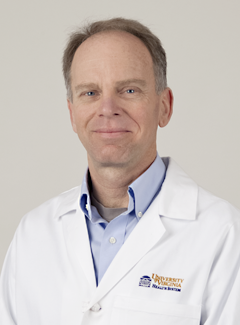 James L Plews-Ogan, MD
Department:
Pediatrics
Division: General Pediatrics
Title: Associate Professor
ABMS Certification: Pediatrics
Contact Information
Primary Location:
By Your Side Pediatrics
Suite 103
375 Four Leaf Lane
Crozet, VA 22903
Phone: 434.924.9350 | Fax: 434.243.0680
Biography
Jim Ogan, MD, has been a primary care clinician for 30 years and has been making house calls for nearly that long. He is the former American Academy of Pediatrics state coordinator for breastfeeding and has cared for medically complex children throughout his career. Dr. Ogan graduated from Harvard Medical School and completed his residency at the Children's Hospital of Boston.