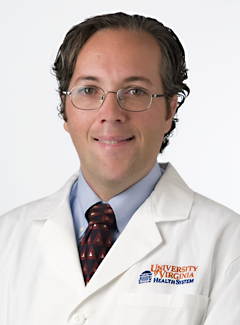 Biography
Dr. Stone performs a wide range of minimally invasive image-guided procedures for the treatment of a variety of conditions. These include endovascular management of peripheral vascular disease, endovascular management of mesenteric ischemia and endograft placement for aortic vascular disease. He performs a variety of liver-based interventions, including treatment of primary and metastatic liver malignancy as well as liver transplant interventions. Dr. Stone performs complex IVC filter retrievals as well as management of acute or chronic venous occlusive disease. Dr. Stone also performs a variety of percutaneous therapies, including urologic and biliary drain placements as well as percutaneous ablation of hepatic, renal or lung malignancies.
Dr. Stone is a principle investigator on multiple clinical trials and directs an imaging core laboratory as well. He also oversees a translational research effort exploring questions related to massive pelvic hemorrhage, computational analysis of digital subtraction angiography imaging, and dosing considerations related to radioembolization for hepatic malignancy.
In addition to his clinical and research efforts related to interventional radiology, he also oversees a research program exploring traumatic brain injury (TBI). Ongoing work includes the design and preclinical investigation of molecular imaging probes for the detection of the acute and chronic effects of TBI. He is also involved with exploring novel ultrasound-based approaches for the detection of TBI in a far forward environment.
In addition to exploring novel diagnostics for TBI, Dr. Stone is also involved with work exploring the effect of repetitive low-level blast exposure as an occupational hazard for humans who routinely work in this type of environment. The goals of this work include determining whether military service members in this environment are at risk for the development of mild TBI, and helping to establish safe stand-off limits for low-level blast exposure. Dr. Stone also serves on multiple national advisory panels related to TBI, including roles with US Army Military Operational Medicine and the American College of Radiology Head Injury Institute.
Awards
2015 Co-author, Clinical Abstract of the Year, Society of Interventional Radiology 41st Annual Meeting
2008 – 2009 Resident Research Award, Department of Radiology, University of Virginia
2007 – 2008 Resident Research Award, Department of Radiology