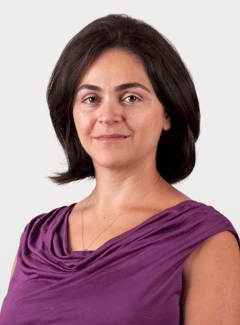 Maria Kirzhner, MD
Department:
Ophthalmology
Division: Ophthalmology
Title: Assistant Professor
ABMS Certification: Ophthalmology, 6/2010 American Society of Ophthalmic Plastic and Reconstructive Surgery, 11/2010
Contact Information
Primary Location:
Eye Clinic Northridge
UVA Medical Park Northridge
2955 Ivy Rd. (250 West)
Charlottesville, VA 22903
Phone: 434.982.1692 | Fax: 434.244.9436
Biography
An expert eye doctor performing oculoplastic surgery and general opthamology services here in Charlottesville. Kirzhner serves both children and adults.
Publications