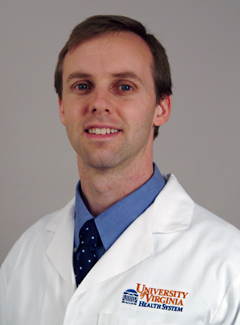 Mark A Lepsch, MD
Department:
Medicine
Division: General Internal Medicine Appointment
Title: Clinical Assistant Professor
Contact Information
Primary Location:
Northridge Internal Medicine
UVA Medical Park Northridge
Suite 205
2955 Ivy Rd. (250 West)
Charlottesville, VA 22903
Phone: 434.243.4500 | Fax: 434.293.8570
Biography
Dr. Mark Lepsch is a primary care doctor at UVA Northridge Internal Medicine who focuses his clinical practice in keeping his patients healthy and active throughout all stages of life. He is a clinical assistant professor of internal medicine. He is board-certified in family medicine.
Dr. Lepsch attended the University of Virginia for his undergraduate and graduate degrees in electrical engineering. In his late 20s, he decided to change his career, earning a medical degree from UVA School of Medicine and completing a residency in family medicine. He joined the faculty in 2005. In addition to his role as a primary care physician, he teaches and mentors young doctors as they complete their residencies in family medicine.
Awards
2015-2018 Best Doctors in America® List