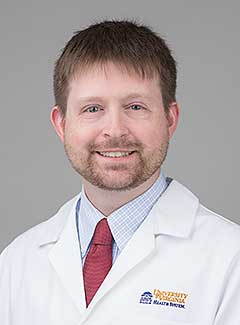 Biography
Dr. Reilley earned his medical degree from Brown University. He completed his internal medicine residency at the University of Pennsylvania and a fellowship in hematology & medical oncology at The University of Texas MD Anderson Cancer Center. Dr. Reilley is board certified in internal medicine.
Dr. Reilley manages patients with gastrointestinal cancers, including esophageal, gastric, duodenal, ampullary, biliary, hepatocellular, pancreatic, colon and rectal. He has research interests in developmental therapeutics, tumor immunobiology, colon cancer and improving clinical trial access.
During his fellowship at MD Anderson Cancer Center, Dr. Reilley was recognized as Chief Fellow and was a T32 Training Grant Awardee. He also received the Society for Translational Oncology's Rising Star in Oncology Award and the American Society for Clinical Oncology's Annual Meeting Merit Award, presented in recognition of high-quality research.
In his spare time, Dr. Reilley enjoys reading, running and spending time outdoors with his wife and two sons.
Publications