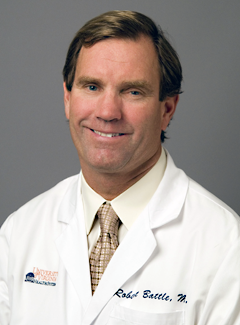 Biography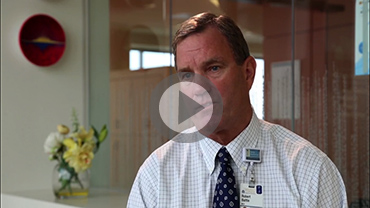 Robert W. Battle graduated from Dartmouth College with a B.A. in English and, completed his M.D. degree at the University of Virginia. He is board certified in Internal Medicine and Cardiovascular Disease, and holds a joint academic appointment in Medicine and Pediatrics. He specializes in adult congenital heart disease, cardiovascular care of the elite athlete, structural and valvular heart disease, echocardiography, and general cardiology.
Dr. Battle is a Fellow of the American College of Cardiology. He has received several teaching awards, and is the author or co-author of more than 30 peer-reviewed journal articles, book chapters and scientific abstracts. In addition to his academic appointments, Dr. Battle is the Director of the Adult Congenital Heart Clinic; Team Cardiologist and Director of Sports Cardiology; and Director of the UVa Cardiology Specialty Clinic in Fishersville, VA.
Watch this video to learn more about Dr. Battle.
Related Media:
A Heart for Endurance: One Cyclist's Story With HCM
Overview of the UVA Cardiovascular Genetics Clinic
Awards
2015 Bedside Manner Award, Our Health Magazine; First place
2015, 2014, 2013, 2012, 2011 Best Doctors in America® List
2010 School of Medicine Dean's Award for Clinical Excellence, University of Virginia
1994 University of Vermont, Division of Cardiology Teacher of the Year
1992, 1993 University of Vermont, College of Medicine Teacher of the Year
1978 Dartmouth College, Award for Outstanding Work in American Poetry
Publications