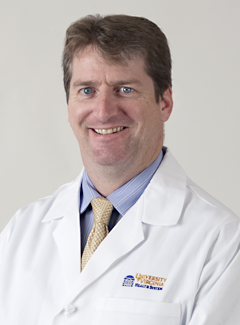 Shawn J Pelletier, MD
Practice Area: Children's, Surgery, Liver Transplant
Department:
Surgery
Division: Transplantation
Title: Associate Professor
AMBS Certification: Surgery
Contact Information
Primary Location:
Transplant Center
Fourth Floor
1300 Jefferson Park Ave.
Charlottesville, VA 22903
Phone: 434.924.9462 | Fax: 434.924.5539
Biography
Shawn J. Pelletier, M.D. is an Associate Professor in the Department of Surgery Division of Transplantation Surgery at the University of Virginia Health System in Charlottesville, VA. Dr. Pelletier received his medical degree from Hahnemann University School of Medicine in Philadelphia, Pennsylvania, in 1996. He completed his General Surgery residency in 2003, at the University of Virginia Health Sciences Center in Charlottesville, Virginia. Dr. Pelletier went on to complete a two year fellowship in Transplantation Surgery at the University of Michigan Health System, and joined the faculty at the University of Michigan in July of 2005. In 2007, he became the Assistant Director of the Multi-disciplinary Liver Tumor Clinic at the University of Michigan Comprehensive Cancer Center, Ann Arbor, MI. He became the Surgical Director of Liver Transplantation at the University of Michigan in January 2008. In August 2012, Dr. Pelletier returned to the University of Virginia as the Surgical Director of Liver Transplantation Dr. Pelletier's clinical interests focus on living and deceased donor liver transplantation, minimally invasive (laparoscopic) liver resection as well as other aspects of hepatobiliary surgery. His research focuses on outcomes following liver transplantation and the development of donation following cardiac death. He is board certified by the American Board of Surgery He has served on numerous committees and is a member of professional and scientific societies including American Association for the Study of Liver Disease, American Society of Transplant Surgeons, the International Liver Transplant Society, International Liver Cancer Association, American Hepato-Pancreato-Biliary Association, and is a Fellow of the American College of Surgeons. He is widely published in scientific and professional journals on topics related to his research and clinical experience. Dr. Pelletier has over ten years of experience as a principal investigator in basic and translational research and clinical trials. His research has been funded by the NIH/NIDDK as well as HRSA.