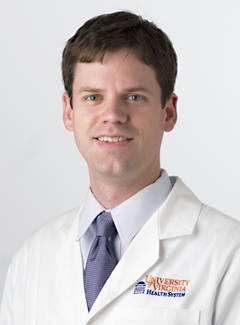 Stephen R Collins, MD
Department:
Anesthesiology
Division: General Anesthesiology Appointment
Title: Associate Professor
ABMS Certification: Anesthesiology
Other Appointment: Associate Director, Anesthesiology Residency
Contact Information
P.O. Box 800710
Charlottesville, VA 22908-0710
Phone: 434.924.2283 | Fax: 434.982.0019
Biography
Dr. Collins is a Virginia native and a graduate of The College of William and Mary and the University of Virginia School of Medicine. He completed his anesthesiology residency at the University of Virginia with specialty training in liver transplantation. He is board certified in anesthesiology. He serves as an Associate Residency Program Director with an interest in education and on the UVA Medical School Admission's Board. Dr. Collins has been awarded the residents annual Faculty Teaching Award twice in the past 5 years.

He joined the anesthesiology faculty in 2010. His clinical practice focuses on patients needing anesthesia for general surgery, vascular surgery, and liver transplantation.

Dr. Collins lives with his wife, a practicing endocrinologist, and two daughters in Charlottesville.
Awards
2017-2018 Best Doctors in America® List