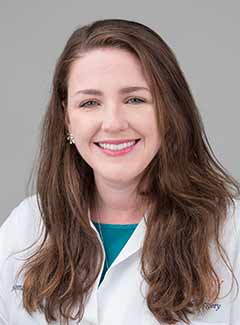 Rosemarie Tyger, MS, PA
Department:
Orthopaedic Surgery
Division: Spine Surgery
ABMS Certification: National Commission on Certification of Physician Assistants
Contact Information
Primary Location:
Spine Center
Third Floor
Suite 3100
415 Ray C. Hunt Dr.
Charlottesville, VA 22908
Phone: 434.243.3633 | Fax: 434.243.1539
Biography
I was born and raised in Johnstown, Pennsylvania. I attended Saint Francis University for both my undergraduate degree and master's degree in Physician Assistant Sciences. I also obtained minors in biology, psychology and neuroscience.
I work in orthopedic spine surgery, and I recently completed my Certificate of Added Qualification (CAQ) in orthopedic surgery. I started at UVA in August 2012. I'm one of two physician assistants in the department.
I love to hike and explore the trails around Charlottesville. I'm also an avid baker and enjoy trying new and interesting recipes.